Once you have logged into your account, you can enter the online shop and visit the different categories. There you will see that you can buy clothes by kilo or by lots of garments.
If you buy by weight you can select the number of kilos you want from that stock and add them to your cart. From there, you can continue shopping or finalise your purchase.

If you do it by lots, you will see that within each one of them, there is a selection of several pieces of that product, all of them photographed. By adding them to the cart, you will be buying all the garments.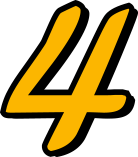 You can combine the two purchase options, by kilos and by lots, as you wish. If you have any questions or want to contact us, we are always available for you.
WHOLESALE VINTAGE CLOTHING
VINTAGE CLOTHING WHOLESALE SUPPLIERS