IT'S BEEN A YEAR SINCE WE LAUNCHED OUR NEW WEBSITE! SHALL WE TALK ABOUT WHAT'S NEW?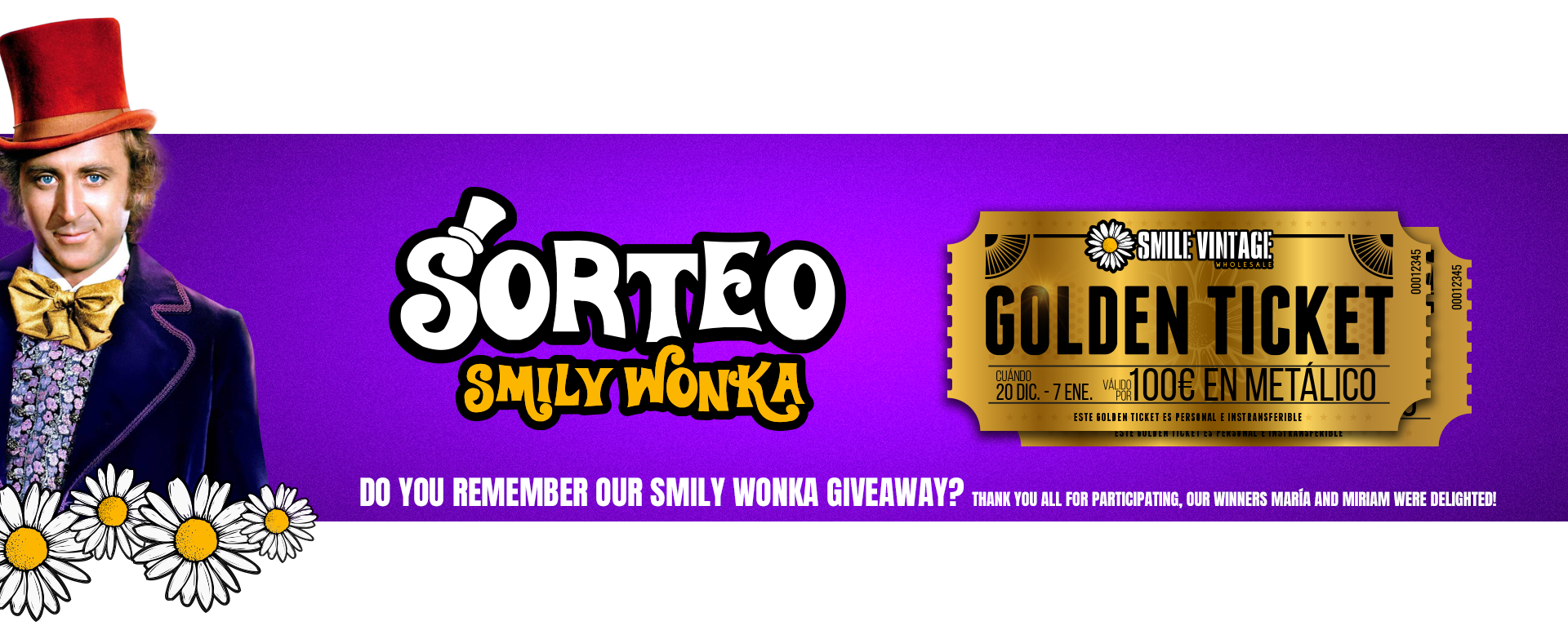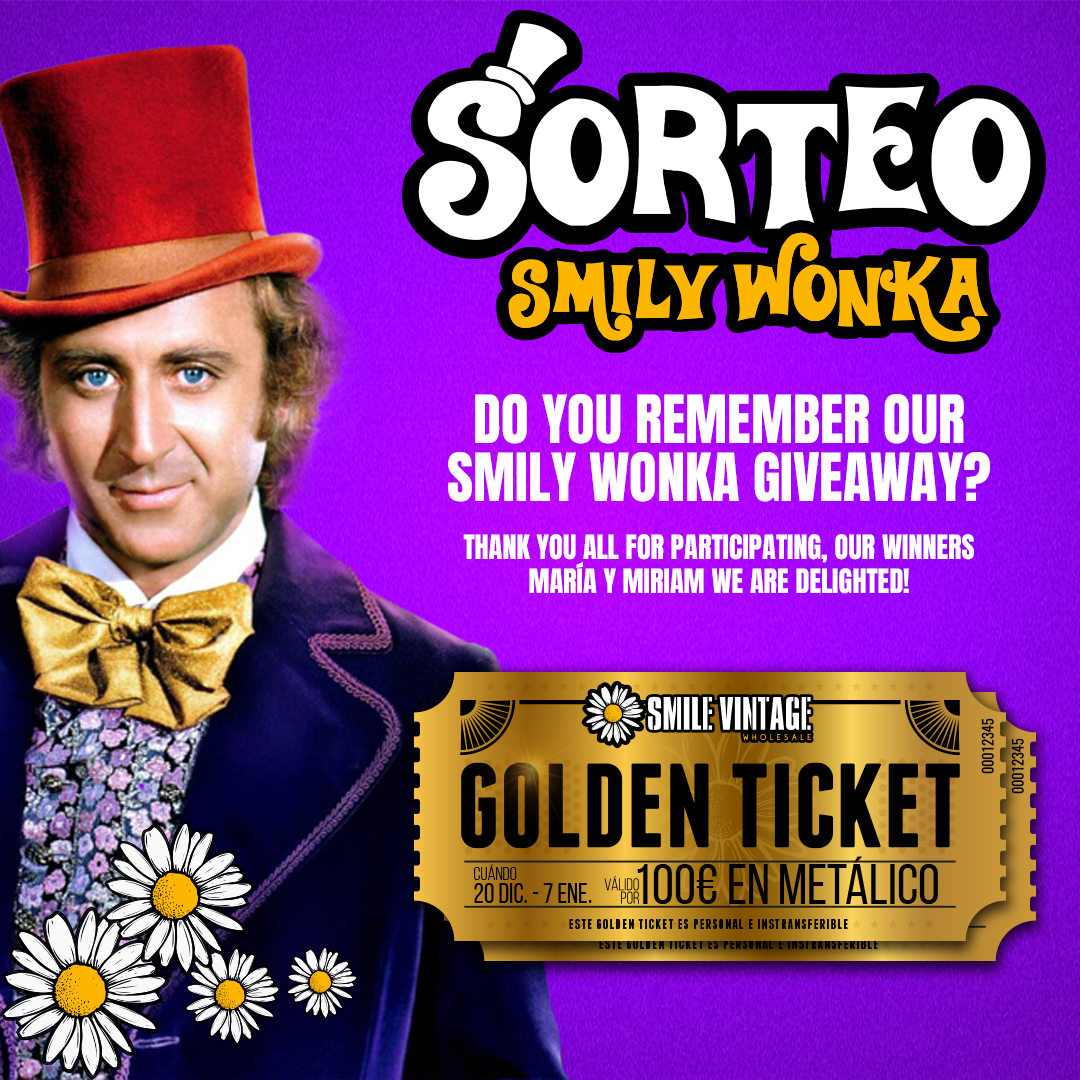 We celebrate our anniversary with the #SmileGame!
At Smile Vintage we are celebrating an anniversary, and to celebrate it we have introduced some new features on our website that you will surely love. But without a doubt, the great novelty that you will find when browsing our Smile territory is the #SmileGame, a simple interactive game in which you will be at the controls of a motorhome and you will dodge the rockets and daisies that you find on your way 😉
The game is very simple, and it also hides succulent prizes for those Smile Vintage customers who challenge each other to see who gets the highest score. Put your keyboard skills to the test and compete from june 13th to july 10th for huge discounts on your vintage purchases.
How to take part? It's very simple!
Show off your virtual driving skills and send us a screenshot of your score via Instagram to @smilevintagemoda and @vintageclothingwholesale. Among all the participants who send us their score, we will generate a public ranking so that you can compare your results… And try again if you have fallen short of the score!
What prizes can I opt for?
Weekly we will establish a TOP 3 ranking, in which the 1st, 2nd and 3rd classified will obtain a discount of 15%, 10% and 5% in lots, respectively.
Start of the challenge Monday June 13 and end Sunday July 10.
Week 1 Challenge: June 13-19
Week 2 Challenge: June 20-26
Week 3 Challenge: June 27 – July 3
Week 4 Challenge: July 4 – 10
Every Monday the winners of the week will be communicated and published in RRSS
Any screenshot submitted outside the stipulated entry period will not be accepted.
A team will review the captures in order to authenticate them and be able to validate the score.
Participate and win with Smile! And good luck #Smilers!
At Smile Vintage we are thrilled that our new website is now 1 year old. In this time we have improved our services without losing our vintage essence.
And how can we forget our exciting campaigns and promotions! We invite you to remember them with us in this section.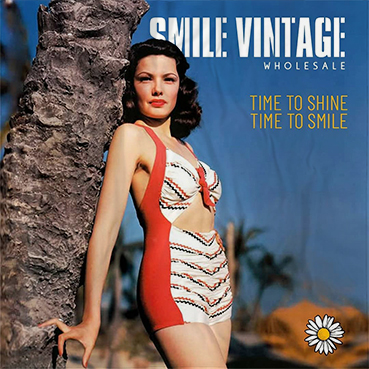 Smile Vintage is not just about selling vintage clothing. We love the vintage lifestyle, which is why we promote it in a variety of areas.
Since its creation, cinema has developed to become part of the lifestyle of mankind, influencing in a decisive way every time.
In our cinema section you will find articles about these wonderful eras.
The old days are now.